Close
Frequently searched pages
Chronic Vulval Fissures
Vulval fissures are characterised by cracks, tears or abrasions on the vulva or perineum.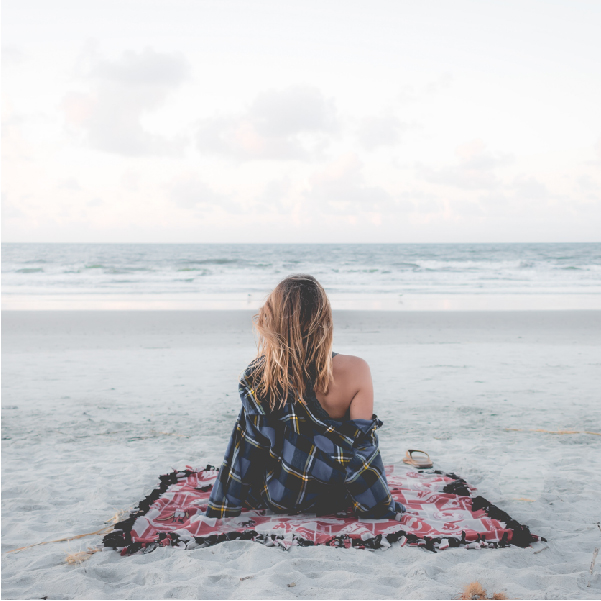 Where are chronic vulval fissures found?
The most common place is the posterior fourchette which is a fork shaped fold of skin at the base of the entrance to the vagina. Whilst thin tissue is designed to stretch, it may sometimes split and result in recurrent vulval pain. It is often described " like a paper cut".
Women with these fissures are usually sexually active and symptoms may follow intercourse. Symptoms may be mild, moderate or severe in nature depending upon how long the fissure has been present and whether healing has been able to be achieved.
What are the symptoms of chronic vulval fissures?
Pain on inserting a tampon
Pain on sexual penetration
Bleeding or spotting
A burning sensation
Stinging on contact with water, blood or urine
On examination there is often a small split visible although this may need to be viewed via a vulvoscope which includes magnification with a bright light. In chronic cases there is marked tenderness, deep wide ulceration, redness of surrounding tissue and possible scarring.
What are the causes of vulval fissures?
Vulval fissures may be primary in that no underlying skin disease is diagnosed, or secondary to infection or an inflammatory skin disease.
These can include:
Candida
Lichen sclerosus
Lichen planus
Genital herpes
Atrophic vulval and vaginal skin
Contact or seborrheic dermatitis
Delayed healing of a tear or episiotomy following a vaginal birth
Pelvic floor muscle tension leading to vaginismus
Rarely, chronic, slow to heal vulval fissures may be due to VIN (vulval intraepithelial neoplasia) a precancerous skin condition or vulval skin cancer itself. If this is suspected a biopsy under local anaesthetic may be necessary. This may be performed at the same time as a vulvoscopy (examination using an illuminated microscope).
Sexual intercourse without added lubrication is one of the most common causes of vulval fissures. Vaginal dryness is especially experienced in the case of women who are entering the menopause and a loss of oestrogen causes dryness. It is important to understand that the outer vulval skin does not have oestrogen receptors and oestrogen deficiency only affects the vagina and vaginal opening. Breast feeding women may also experience vaginal dryness and this may result in fissures.
What is the treatment from vulval fissures?
Specific treatement can be beneficial if an underlying infection or skin condition is diagnosed. Such treatment can include:
Anti-fungal creams to treat thrush
Anti-viral medication to treat genital herpes
Oestrogen cream to treat hormone deficiency due to menopause or whilst breast feeding
Topical steroid cream for other skin disorders
Treatment options for those women experiencing primary fissures include:
Avoidance of irritant such as soap and perfume bath/shower products
Application of vaginal moisturisers or bland emollients such as Vaseline
Salt baths
Avoidance of rough panty liners and pads
Topical anaesthetic ointment
Pelvic floor relaxation exercises
The use of oil based lubrication during intercourse especially if using condoms
Be aware that once a fissure is present certain clothing, exercise (eg: bike riding) and other sporting activities may aggravate the area
Vulval fissures are painful and uncomfortable but most will resolve once treated. If they continue to recur it is necessary to locate the cause of the problem and eliminate it to avoid further recurrence. By avoiding vaginal dryness with the use of hormone medication or creams, many fissures will not recur.
With the recurrence of chronic vulval fissures, vulval surgery may need to be considered under general anaesthetic. The fissure is excised and healthy epithelial skin covers the area without tension via a suturing technique.
Discuss your symptoms with Dr Len Kliman by calling us on (03) 9419 2372 or book an appointment through our appointment request form.
Have a question?
Chat with one of our team.
Contact our clinic on 03 94192372 and one of our nursing staff will take your call and assist you with your enquiry.