Close
Frequently searched pages
Vulval and Vaginal Skin Disorders
Dr Len Kliman is a member of the Australian and New Zealand Vulval Society (ANZVS) and the International Society for the Study of Vulvovaginal Disease (ISSVD). Dr Len Kliman uses the latest digital microscope to assist in the diagnosis of severe, and minor vulval and vaginal skin disorders, including lichen sclerosis. Should your condition persist, Dr Len Kliman has a dedicated procedure room and a team of highly experienced, well-trained nurses to assist him throughout his procedures.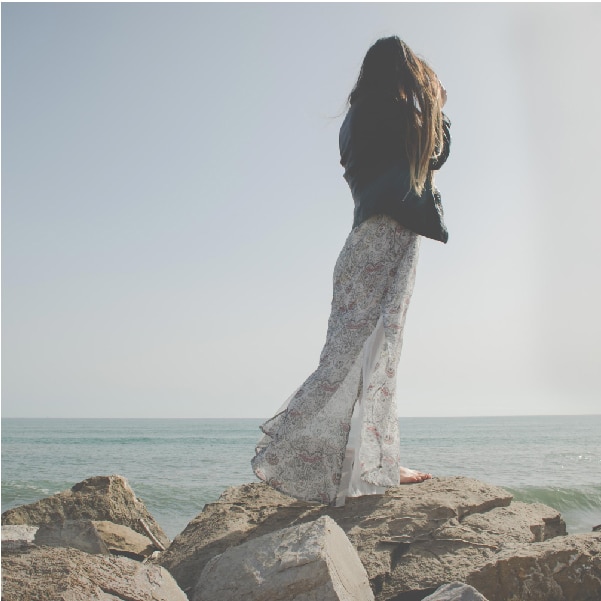 The most common site for this progressive chronic inflammatory skin condition is the genital and perianal area. Aggressive treatment is essential to avoid skin resorption, fusion and significant symptoms.
Learn more here
About 50% of women who have the autoimmune skin disorder lichen planus will also have vulvar and/or vaginal lesions. Symptoms can be severe and adequate proactive treatment is essential.
Learn more here
Vulval eczema or dermatitis is the commonest skin disorder of the vulva. It is usually associated with chronic itch and constant scratching often leading to skin damage (lichen simplex chronicus). There are many local curative treatments (topical steroids) and avoiding irritants is an essential part of treatment.
Learn more here
Vulval psoriasis is one of the causes of red plaques usually on the labia majora. Genital lesions occur in 50 – 60% of women with generalised psoriasis. The appropriate treatment is very effective.
Learn more here
Vulval pain, either generalised or localised (especially to the vestibular area or occasionally to the clitoris) can be a difficult to manage problem, often without a clear diagnosis. We believe it is often due to an over-firing of nerve fibres providing sensation to the skin of the vulva. Infection or inflammatory skin disorders of the vulva may be the initiating factor. Neuromodulator medications that reduce the firing rate of these nerves (either used locally as a cream or orally) can be very effective.
Relaxation physiotherapy can be a useful adjunct treatment and can especially help with sexual dysfunction. Dr Kliman works with a number of physiotherapists who specialise in this area.
Learn more here
Localised provoked vulval pain is the term used to describe pain at penetration of the vagina. There is also marked tenderness around the vaginal opening during a pelvic examination. This condition occurs in women of all ages and it is thought that approximately 15% of women (1 in 7) will experience this type of pain some time in their lifetimes. Other terms used in the past to describe this pain include vulval vestibulitis syndrome, superficial dyspareunia and vestibulodynia.
Learn more here
Acute and chronic vulval itch is a particularly annoying symptom. The commonest condition causing this is chronic eczema or dermatitis. It is crucial to find the diagnosis with a careful examination often via vulvoscopy. Effective treatment can then be initiated.
Learn more here
Vulval Skin Lesions
Undiagnosed vulval skin lesions need to be carefully assessed. A vulvoscopy to examine the lesion with a microscope and if necessary, Dr Kliman will take a skin biopsy under strong local anaesthetic.
Also called genitourinary syndrome of menopause, this condition is caused by oestrogen deficiency after menopause and left untreated is a progressive condition. This condition presents as pain with intercourse, burning, vaginal dryness, vaginal discharge or spotting and urinary symptoms including urgency and frequency. Local treatment and/or systemic treatment is extremely effective.
Learn more here
This unpleasant symptom is often due to infection, inflammatory skin disorders or changes in the normal protective flora found in the vagina. A common cause is an excess number of normal glandular tissue on the cervix (an ectropion). This issue needs to be investigated using history, examination and appropriate investigations often including visualising the cervix with a microscope (colposcopy).
Learn more here
Candida is due to a fungal infection caused by candida albicans in most cases. This infection can infect the vulva or vagina or both. Chronic infections are best treated with prophylaxis (prevention) for at least six months. This treatment is very effective. Some types of candida are resistant to the usual treatment and specific (often compounded) medications are necessary.
Learn more here
Bacterial vaginosis is the commonest cause of vaginal discharge in women. It is due to a reduction in protective vaginal flora (lactobacilli), and increase in the pH of the vagina (less acidity) and an overgrowth of germs called anaerobes. This condition can be particularly unpleasant due to its associated odour. Chronic or recurrent infections are best managed with long term prevention.
Learn more here
Also now called vulvar squamous intraepithelial lesions, these pre-cancerous skin lesions can be due to the HPV virus or can be associated with certain vulval skin conditions such as lichen sclerosus. It is important to carefully and regularly monitor vulval skin disorders known to be associated with VIN. A vulvoscopy (visualisation with a microscope) is the best way to review the vulval skin and if there is an area of concern a biopsy will be taken under local anaesthetic.
Learn more here
Vaginal Intraepithelial Neoplasia (VAIN)
This disorder due to pre-cancerous vaginal lesions is particularly rare and often associated with current or previous HPV related abnormalities of the cervix.
All vulval and vaginal skin biopsies taken by Dr Kliman under local anaesthetic are entirely painless as a strong local anaesthetic in an adequate volume is utilised. All of these biopsies are forwarded to Professor James Scurry who is a pathologist at the University of New South Wales, as Professor Scurry is an expert in the interpretation of these biopsies.
Chronic or slow healing or recurrent splits in the skin of the vulva or perineum are common problems. They may occur as a primary event or be secondary to an existing skin disease such as lichen sclerosus. It is important in all cases to make a diagnosis as to the cause of the chronic splitting of the skin and to treat the cause. This is best evaluated using a vulvoscope or microscope and if there is any concern that the fissure could be pre-cancerous or cancerous a biopsy under local anaesthetic will be necessary. The commonest site of a chronic fissure is the lower most part of the opening of the vagina extending downwards on to the perineum, the area between the vaginal opening and the anus.
Learn more here
Genital herpes is a common sexually transmitted skin disorder especially involving the skin of the vulva. Primary attacks can be severe with numerous ulcers, a fever, enlarged groin nodes and a feeling of malaise, headaches and muscle aches and pains. Secondary infections which occur after the primary infection at a variable duration are usually less severe. Dr Kliman can help you diagnose and adequately treat this problem.
Learn more here
Vaginismus is a common symptom resulting in pain or discomfort when the muscles around the vaginal opening tighten usually as an involuntary event. The treatment can be complex and difficult but there are a number of reliable and useful treatment options that Dr Kliman will discuss.
Learn more here
Interested in reading more
Have a question?
Chat with one of our team.
Contact our clinic on 03 94192372 and one of our nursing staff will take your call and assist you with your enquiry.